Workplace Confessions: Cringeworthy Co-Worker Habits
•
It's about that time again! Last month, with the help of our friends over at ReferralMob, we introduced the first of this #workplaceconfessions blog series with real job seeker horror stories from real people found on Reddit, Quora and LifeHacker. (And feel free to check out our post about employer branding done right on their blog too!)
We were pleasantly surprised with how eye-opening that first round of #workplaceconfessions was, so we're pumped to see what other juicy topics about the workplace we could possibly explore.
With that in mind, this month we decided to tackle a controversial workplace topic that plagues a lot of people out there:
cringeworthy co-worker habits.
Honestly, just the thought of that made me nervous about what ridiculous things we would find.
As it turns out, there are some pretty terrible co-worker habits out there!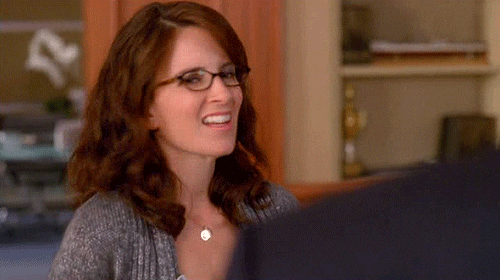 Not sure if that's a good thing…
But anyways, without any further ado, here are a few of the most cringe-worthy co-worker habits (and the stories that go with it) that people shared with us:
"Sloppy seconds"
I had a female employee that kept using the expression sloppy seconds and clearly had no idea of the original usage of the phrase. I finally pulled her aside and asked her to look it up in the urban dictionary. She stopped saying it.
– John Crossmand, President of Crossman & Company
Chewing tobacco
My late uncle, Myron Cope (see his entry in Wikipedia), was a sports writer and color commentator for the Steelers. Uncle Myron had a story he used to share with the family about his early days writing for the Pittsburgh Post Gazette. He had a co-worker who chewed tobacco and that co-worker would spit constantly, not taking care that his spit was landing on my uncle. The guy simply would not heed Uncle Myron's patient requests to be more careful.
One day Myron got even and bought his own stash of chewing tobacco. Every time the co-worker spat in Myron's direction, Myron spat back.
You better believe that co-worker got the message fast. He never spat tobacco at my uncle again.
– Varda Meyers Epstein, Editor at Kars4Kids
Totally inappropriate (on many levels!)
I was a young manager at the time and had very little managerial experience. We required a new receptionist for our growing business and I was asked to interview potential employees. The turn out was incredibly low, and we had some very strange people apply. The best of a very bad bunch was a 34 year old man..I'll call peter. I gave him the job and he turned up to work the following Monday: in cycling shorts and trainers. I made him aware that he needed to smarten up as he was the first impression our clients saw.
Peter was miffed but agreed. After this things got really weird. He would often mutter to himself "Peters bad, peter can't do this job" and would freak out the girls in my department by staring at them and making strange remarks about their clothes. He once cornered my boss in the kitchen, talking to him about model aeroplanes. For 40 minutes.
His coup de gras came at the Christmas party. He got tanked up on vodka and orange and made sexual advances towards the business owners daughter. When she rebuffed him he screamed obscenities at her. He then went to the ladies toilets where he proceeded to punch a mirror, took the slivers and began cutting himself superficially, muttering "peter shouldn't have drank on these tablets..Peters going to be sorry" An ambulance was called and the next day I had to call him to ask him not to come in anymore.
We all thought it had ended, but my employees told me he was hanging around our local supermarket a costing them as they went in. Telling them he'd been sacked for no good reason and that I'd obviously not been smacked enough as a child (?!). It got even scarier when he phoned my bosses wife (when he was in china on a business trip) to say he was watching her and her young children.
My boss at the time was quite ruthless. I later learned he'd sent 2 scary looking dudes to peters house to warn peter to never approach anyone associated with the company. I also found out that that this guy hadn't ever worked a day in his life, and had his mother and aunt provide false references for him. Now I know he was a seriously disturbed man with a lot of mental health problems.
-An anonymous employee on Quora
Bodily fluids
As a temporary secretary, I learned to work with all kinds of people and office set ups.  However, this is a day I will never forget.  The secretary in the next to me, about 18 inches apart, refused to blow her nose..  I noticed that she was sniffling for about 15 minutes straight.  I looked for a box of tissues on my station.  I found one and was about to speak to her and she left to make copies.  When she returned she laughed off the tissues stating she had her own.  I went back to work.
The sniffling went on another 6 hours – small sniffles, little snorts and full on vacuuming back of snot that sounded like starting up a lawn mower.  Didn't want to, but did wait for the swallow of phlegm that never happened.  I prayed for her to take lunch and looked for anyone else needing copies to catch a break.  My typing sounded like a ticker-tape machine as I took out my frustration on my keyboard after nasty nasal droning.
An hour before the work day ended, when I was about to wrestle her to the ground tissues in hand, we had to confer about some paperwork.  I finally asked, "Is there a reason you aren't blowing your nose?"
"I can't handle fluids coming out of my body", she said with a giggle.  In my stunned mind, every fluid that could be emitted from the female body reared its head.  After a very pregnant pause, I just nodded.  Then, called my temp company and watched the clock.
-Marty Davey, Dietitian and Founder of LaDiva Dietitian
The Adjustor
Personally, one of my most cringe-worthy corporate-HR co-workers was a guy we called The Adjustor. This gentleman often found the need to rearrange his crotch region during discussions and, even worse, he often would put one foot up on a desk drawer while talking to people so there was NO subtlety to it.
None of us wanted to say anything to him, even though HR is usually the group that gets tasked with those super unpleasant discussions, so we brought it up to our totally prim and proper female HR boss, who was completely horrified (and also located in another office and not there to witness it) and he wasn't there long after that discussion took place. I'm not sure they let him go for that reason but I don't think it helped his cause much. We talked about him for years afterward and everyone would fall down in fits of laughter over the memory.
-Jill Santopietro Panall, Owner and Chief Consultant of 21Oak HR Consulting, LLC
Have another cringe-worthy co-worker habit worth sharing? Or want to stay up to date on other #workplaceconfessions stories in this series? Follow along with us @kununu_US!
+++
Linda Le Phan is the Content Marketing Manager at kununu US, a place where job seekers can get an authentic view of life at a company and where employers have a trusted platform to better engage talent. That means that everything on the editorial calendar goes through her (want to write for us? learn more here). When she's not creating content about the modern workplace, company culture, and life & work hacks, she is probably going out to get an iced coffee (even in Boston winter), raiding the snack drawer, or jamming to kununu's Spotify playlist.