10 tips how to make the Holidays for your patients more delightful
•
Illness and injuries do not occur on a schedule, so if a patient happens to be hospitalized during December, it can be stressful because he or she is separated from loved ones and stuck in an unfamiliar, clinical environment. As a healthcare worker you know how abusive patients can get, when feeling unsettled. That can certainly put a damper on what is normally a festive period.  However, nurses, doctors and others working in the hospital can make a huge difference by giving their patients a little bit of extra attention on Christmas day. Here are 10 tips healthcare workers can do in order to make the hospital stay during the Holidays more delightful for their patients.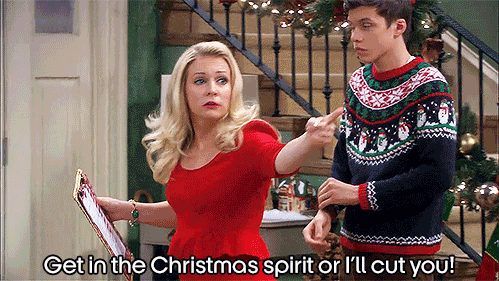 Here's how you can make the Holidays for your patients more delightful
1. Cheer ups from strangers
Does your hospital already have an arrangement with local groups or even celebrities so they can come to the facility during the Holidays to help cheer up patients? If not, endeavor to set up a program, perhaps in conjunction with local social services groups as well as churches and volunteer societies. A visit from kind strangers can make a world of difference in the mood of hospitalized individuals, especially over the Holiday season.
2. "Plant" a Tree
Place faux plants inside the hospital room, if your organization does not permit patients to have fresh plants, flowers or even a Christmas tree for health reasons. Even a fake Christmas tree will keep the Holiday Spirit alive.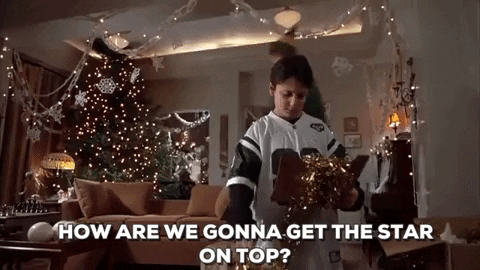 3.  Let there be light
Let's shed some light on the subject! You probably cannot permit open flame candles in your facility, but you can bring in some electric lights to spruce up the room and usher in Christmas cheer. String some lights around the tree, if you have one, or place them on the walls.
4. Make it feel like Home
In addition to a tree and some colored lights, it would be a nice touch to hang up some Holiday cards around the room. See if friends and family can provide some photos of themselves that you can put up for the patient to see too. You could even print out some images from the patient's phone.
"Whether it is just daily things or the holidays, there is always something wonderful taking place." – Anonymous Employer Review at The Children's Hospital of Philadelphia
5. Smells a lot like Christmas
Try aromatherapy, such as essential oils with cinnamon and pine-tree scent to promote relaxation along with other Christmas aromas like evergreen and berry. The scents will help remind patients of holidays at home.
6. Movie Night
There's nothing like Christmas themed movies during the December holiday season to bring joy to your patients. Bring a hospital TV and DVD/Blu-ray player into the patient's room to play Christmas classics such as "Elf," "It's a Wonderful Life" and "Home Alone."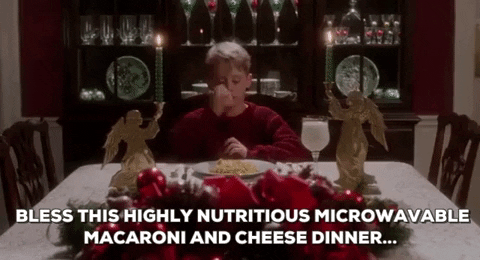 7. All I want for Christmas: The right playlist
Make a playlist of Christmas songs to play to patients on a mobile device, tablet or laptop. It ensures, that the room is filled with fun and familiar music even when they are hospitalized during the Holidays.
8. Tasty Treats
Bringing some home-baked treats like cookies or pie into your patient's room would be a nice gesture for the Holidays. Just make sure that there are no dietary restrictions before you prepare the snacks, and remind patients that they might have to stop eating by a certain time if they are scheduled for surgery the next day.
"We were encouraged to put patient-care first!" – Anonymous Employer Review at Ohio Health
9. Help connecting
Help set up virtual meetings with loved ones, such as using a smartphone or laptop to do video chats with distant friends and relatives. This is especially beneficial when family members have limited funds or time for travel but still want to connect with the patient during the Holiday season.
10. Santa is real!
To lift the spirit of the hospitalized children it's crucial to arrange Santa Claus to visit. They cannot go to their local mall to sit on Santa's lap, which can be disconcerting for young patients. For those little ones who are concerned that Santa thinks they are at home instead of being in the hospital, you can encourage them to tell Santa they are staying in the hospital in a postscript at the end of their gifts wish list.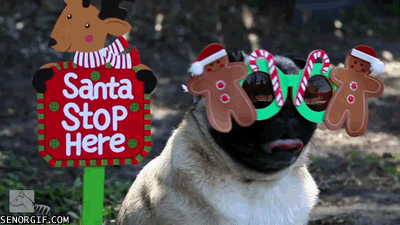 The joy and comfort that you help to spread to patients in your hospital will make a big difference in their mood and sense of well being. What's more, it will give you a deep feeling of satisfaction, knowing that you have made their stay more pleasant when they would much rather be at home enjoying holidays with friends and family.
+++
Here at kununu we're on a mission to make the world of work more transparent. As one of the world's largest employer rating platforms, we have 3,739,599 reviews on our site to help you find the employer that's right for you.