10 tips for advancing your healthcare career in 2020
•
Whether you've just finished your studies, you're switching careers to healthcare, or you've worked in the healthcare industry for a long time, there are lots of things you can do to take your career to the next level. Here are 10 tips to help you advance your career in 2020! 
How to rocketstart your career in healthcare
1. Make a plan
The first step is to sit down and think about what you want to achieve and the ways that you'd like to advance your career. Perhaps you need to land your first job in the industry? Or, you want to advance your career by getting a job in healthcare administration. Whatever your goals for this year, it's always a good idea to write them all down first, so that you can start working out what you need to do. If it's a better salary you're after then check out these 10 top paying jobs! 
2. Continue your education
As a healthcare professional, it's expected that you keep on learning. You need to keep up to date on medical advances, new ways of doing things and new guidelines. One way to do all of this is by studying for Continuing Education credits. Continuing Education credits fill the gap between current care and optimal care and are mandated by licensing boards, professional societies and certification boards for healthcare professionals. You might be required to pursue CE credits to keep your job, but it's also a great way for you to advance your career, learn new things and meet new people. 
3. Attend seminars and conferences
Another way to keep on learning, and advance your career, is to attend relevant seminars and conferences. These are great because the speakers are often well-known experts within their fields and there's often time set aside to ask them questions. We recommend having a look at the agenda before you attend so that you can tailor the experience to your needs and prepare some questions ahead of time. Seminars are also a great chance to meet new people and network too! 
Here is a list of all Healthcare Conferences awaiting you in 2020!
4. Take on as many internships as possible
This one is more important for recent graduates or those wanting to change jobs within healthcare, as both will benefit a lot from researching and applying for internships! If you're still studying or re-training in the healthcare field, then you will qualify for a variety of internships and you should aim to take on as many as you can. Some of the more prominent national internships are offered by organizations such as:
World Health Organization

Children's Hospital Network
If you can't get an internship, another great thing you can do is to contact your local healthcare organization and offer to work for free during the summer or during your free time. The more time that you spend getting to know the real hands-on aspects of your profession, the better it looks on your resume and the more you can advance your career!
"I've had a great experience working for my company and have moved up the ladder with promotions recently" – anonymous Employer Review at Maine Medical Center
5. Expand your resume
Another thing you can do to add spice to your resume is by filling it up with other healthcare-related experience. Aside from internships, this can include anything from volunteering at a hospital or retirement home to extracurricular activities that put you in contact with doctors or patients. For example: Your experience at a service club that reads at a children's hospital or a group that brings medical supplies to at-risk areas. These are some of the organizations for whom you could volunteer:  
6. Keep your finger on the pulse
Continuing your education is important. But so is taking your own initiative to keep up to date with advances, trends and discussions within the healthcare industry. To really advance your career, we recommend making it a regular habit to check newspapers such as the New York Times and Wall Street Journal, subscribing to magazines and trade journals for healthcare leaders, subscribing to newsletters from magazines or professional associations or checking the LinkedIn sites belonging to healthcare leaders. And, if you don't have lots of time to read, you could also check out podcasts or audiobooks that you can listen to on your way to and from work. By staying up to date, you will have a better understanding of where the industry is headed and you will be able to make more informed decisions about the direction you want your career to go in.
"I worked with an amazing group of medical professionals that were supportive and encouraging." – anonmyous Employer Review at Yale New Haven Hospital
7. Try working in as many fields as you can
Whether you're just starting out in the healthcare industry or you're looking to advance into a new role, it's always a good idea to ask your supervisor to allow you to work in different departments. Working in different roles or shadowing colleagues that do, is a great chance for you to see how other teams work and how the hospital or healthcare center you work in operates as a whole. This kind of experience is especially important if you're considering moving into a healthcare administration role.
8. Become a leader
If your goal in 2020 is to move into a leadership role, there are a number of things you can do to better your chances. The first thing is to position yourself as a leader, you can do this by becoming an expert in one specific area of medicine and applying to speak at conferences or seminars, writing LinkedIn articles, or publishing articles in journals. You can also do it by demonstrating that you know how to manage and lead people, so you could become a mentor, offer to coach your team or even lead team meetings. If there's a gap in leadership and you believe you have the experience to fill it, then start showing that you can.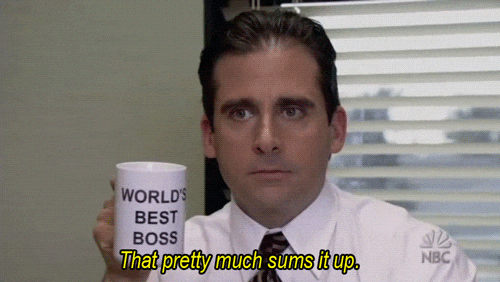 9. Grow your network
Networking is really important for everyone, but especially for everyone working in healthcare. It's through meeting others that you start to gain new knowledge and build up a network of like-minded professionals who can give you insider details about hospitals and healthcare centers that you might like to work for.  We recommend joining professional groups for future medical specialists in your area, finding someone to shadow for a day on the job, or reaching out to classmates or acquaintances who may be able to help you make connections. You should also go along to networking events and once you get to know people well, start to invite them for coffee or lunch meet-ups, so you can keep in touch with each other. 
"I feel that Mass General Hospital is a great place to work and have many opportunities to grow." – anonmyous Employer Review at Massachusetts General Hospital 
10. Find a Mentor
Mentoring in healthcare isn't just great for career-starters, it's great for those who want to advance their careers too. Having a mentor means having someone more experienced to bounce off insights and questions, and learning from their experience. Not only can it help you to advance your career, it can also help you to become a better healthcare professional. Your mentor can help you to gain more information, learn new skills, give you some perspective and give you referrals. So, what are you waiting for? Go and ask that experienced professional you know, or have heard about, to be your mentor. 
Now you've got these tips, all that's left to do is wish you a very happy and successful 2020 in your healthcare career! 
+++
Here at kununu we're on a mission to make the world of work more transparent. As one of the world's largest employer rating platforms, we have 3,739,599 reviews on our site to help you find the employer that's right for you. Please write a review of your current or former employer and tell us what the pay is like.